Fiona MacDonald
Nov 29
A Free Screen Capture Tool Loaded with Features
See on Scoop.it - Social Media

A free but powerful screen capture tool for Windows captures and uploads the screenshot images to your favorite image hosting site with a single hotkey.
Fiona MacDonald's insight:
See on labnol.org
Nov 18
Should Men's Products Fear a Woman's Touch? — HBS Working Knowledge
See on Scoop.it - Social Media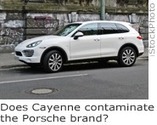 Recent research shows that loyal customers often get upset when a brand associated with men expands to include products perceived as feminine. Senior Lecturer Jill J. Avery discusses the problem of gender contamination.
Fiona MacDonald's insight:
"Brand meaning is cocreated," Avery says. "Everyone in the culture has a say about what a brand means, not just the company that owns it."
Why men don't buy Diet Coke, but now will buy Coke Zero - no cooties!!
See on hbswk.hbs.edu
Nov 15
Coin: a step closer to getting rid of my wallet
See on Scoop.it - Social Media

"Coin is a connected device that can hold and behave like the cards you already carry. Coin works with your debit cards, credit cards, gift cards, loyalty cards and membership cards. Instead of carrying several cards you carry one Coin. Multiple accounts and information all in one place."
Fiona MacDonald's insight:
This looks really interesting, but riases some questions - will retailers accept it with no sidniture strip? Can the waiter change which card is being used after you hand it over? What is the security like on both loading the cards onto the Coin and storing them within Coin?
Be really good if they can get it released and it is secure enough - ditch the thick purse!
See on onlycoin.com
Nov 14
ION Glasses. First optical and sun smartglasses that interact with your devices | Indiegogo -
To be honest I can't decide if I like these or not. The glasses look a kind of large and ugly, so unless I already wore glasses I wouldn't buy. But they are way cheaper than Google Glasses. 
I think I like a smart watch idea way more than this - its nice I can change the slides in my presentation via the glasses, but I am going to look a complete dork doing it!!!
Nov 05
25 Years Of Technology Evolution [INFOGRAPHIC] - AllTwitter
See on Scoop.it - Social Media


Before Twitter, there was Facebook. Before Facebook, there was Napster. Before Napster, there was Google, and Amazon.
In this infographic, UK IT provider Insight examines the past 25 years of technology evolution, beginning with the creation of Microsoft Office in 1989 and ending with 2013′s Internet Protocol version 6 (IPv6) launch.
Fiona MacDonald's insight:
Oof, I feel old now! I can hardly remember what I did on a PC before the internet was available and yet I was always on them!
See on mediabistro.com
Nov 04
Five ways IT can prepare for wearable devices at work - Network World
See on Scoop.it - Social Media



Fiona MacDonald's insight:

The idea of Mobile Application Management (MAM) instead of Mobile Device Management(MDM) makes much more sense when peoples smartphones are so much more a personal device then purely a work device. Wearables will just make this area even more gray. Either way, companies doesn't want to lose confidential information, but neither do employees want to share personal information with the company!


See on m.networkworld.com
Oct 29
Avoiding dodgy marketing dialogues – It's all about the data - TRILLIUM SOFTWARE INSIGHTS
See on Scoop.it - Data Quality


by Nigel Turner, VP Information Management Strategy, Trillium Software I am not always the most sociable of people. But when walking into town last weekend, a friend of a friend bumped into me.
Fiona MacDonald's insight:
Doesn't matter how fancy your CRM or analytics systems are, if the underlying data they use is bad then so will the results they give you! 
See on blogs.trilliumsoftware.com
Oct 28
LinkedIn says email-scanning tool Intro has 'the most secure implementation we … - The Verge
See on Scoop.it - Community Managers Unite


Times of IndiaLinkedIn says email-scanning tool Intro has 'the most secure implementation we …
See on theverge.com
Oct 24
Importance Of Social Media To Americans By Select Demographics [CHART]
See on Scoop.it - Community Managers Unite


Asked how important social media is to them, only 32% of Americans aged 18-64 rated social's importance a top-2 box score on a 5-point scale.
See on trends.e-strategyblog.com
Would you sit in an armchair grown from a giant fungus? -
The technology behind this - printing 3D with fungus - is really interesting!