Fitness gadget - the Jawbone Up →
My experience with the Jawbone Up band for tracking activity, sleep and food.
Fiona MacDonald: Apple Store →
fionamacd: I was reminded this week of just what a pleasant experience it is to go to the Apple store. I went to buy a Jawbone Up fitness band, but decided it looked much more unwieldy than it looked in the photos. Below it I noticed a product purporting to do the same thing, but I had never heard of it…. Loving the Apple retail experience!
Apple Store
I was reminded this week of just what a pleasant experience it is to go to the Apple store. I went to buy a Jawbone Up fitness band, but decided it looked much more unwieldy than it looked in the photos. Below it I noticed a product purporting to do the same thing, but I had never heard of it. After whipping out my iPhone to google the item, I was approached by an Apple employee. I explained...
2 tags
Eurythmics →
I love this station - got all my oldie faves!
iOS Facebook app updated →
Thank goodness this article tells you how to sort your news feed again - I hate how FB defaults to Top Stories. I want most recent ALL the time! To change sort options you need to tap the gear icon next to the News Feed bookmark in the left-hand menu
2 tags
Songza →
Tired of the same old music? Can't be bothered creating another playlist? Songza app and website are the answer. Based on the time of day it will suggest types of music (house cleaning, wake up, love moods) and from there give you options on playlists to choose from.  Oh and IT'S FREE!!!
Been a while...
Been a while since I posted anything here. You get busy with something else and then you forget how you did the other thing - in this case posting to tumblr. So the new iPad Mini is being released along with another updated iPad. I was all gungho about getting the mini when it was released and now I am not so enthusiastic. Don't know if it is the price point $329 - seems a bit much for...
6 tags
Tech Etiquette Rules For Commuters and Travelers →
3 tags
Businesses: Find, Reward Your Influencers With... →
4 tags
Requiem for an iPad 1 →
My iPad1 works fine, not really worried.
2 tags
Apple's iOS 6 Includes Deep Facebook Integration →
3 tags
Beware the Laptop Mutants! Intel Launches... →
3 tags
Bad Tech Etiquette to Avoid at Work →
Argh - speakerphones on the train!
3 tags
What People Really Want vs. What They Share on... →
Interesting - only men want sex! lol
Paralyzed Woman in Bionic Suit Runs Marathon →
Just add Segway capability for upper body balance!
2 tags
Need IT Help? Startup Offers Tech Answers On... →
Buying Guide: How to Pick the Perfect Laptop(via... →
When you buy a desktop computer, you can customize everything to fit your exact needs—from choosing the perfect mouse and keyboard to making the most of your case to selecting even the guts that keep your computer running.
2 tags
Are Brain Waves and Heartbeats the Future of... →
Scan me baby!
2 tags
No Warrant Necessary: Judge Rules Tweets Can Be... →
Think before you Tweet!
1 tag
Google Officially Launches Google Drive →
Integrates with Google Docs
2 tags
7 Tips for Women in the Tech Industry →
1 tag
How Pinterest Spammers Hurt This Small Business... →
2 tags
Levo League Offers Career-Building Resources to... →
How Subaru Is Making Cruise Control Smarter Than... →
2 tags
Sheryl Sandberg Leaves Work at 5:30 Every Day —... →
3 tags
Yahoo Then and Now: Diagnosing a Sad Decline →
I still like Yahoo, I hope they refocus and emerge again.
2 tags
LG's Flexible E-Paper Display Is Coming to Europe... →
1 tag
Your Next Tattoo May Vibrate When You Get a Phone... →
That could be interesting!
1 tag
10 Futuristic Products in Development Now →
The artificial meat just seems wrong somehow!
4 tags
12 Top Community Managers Share Their Tips for... →
3 tags
Twitter App Updates Bring New Features for iPhone... →
Good to know!
6 tags
Inside Foxconn: You Will Think Differently About... →
1 tag
Facial Recognition Billboard Only Lets Women See... →
Interesting concept
1 tag
5 Tips for Using LinkedIn's Mobile Site →
This is great - had no idea!
2 tags
Driverless Cars of the Future Are Here Now... →
1 tag
Why QR Codes Won't Last →
I like QR codes, comments on article are interesting
2 tags
8 Job Search Tips From the Co-Founder of LinkedIn →
1 tag
Hashtag Marketing: 9 Ways to Avert Disaster →
Good points!
5 tags
Twitter Joke Trial: Judges Don't Get Social Media,... →
Agree with Mr Fry
4 tags
How to Fix Best Buy →
Training staff is big!
2 tags
Digital Divide: If You're Reading This, You're One... →
2 tags
VW's Sequel to 'The Force' Super Bowl Ad Features... →
1 tag
Are These the 10 Funniest Super Bowl Commercials... →
3 tags
RIM Backtracks After Twitter Users Hijack Hashtag →
BashTag - I like it!
Shortcuts for Hashtags
If you are a frequent Twitter user and use hashtags (#) at conferences, meet ups or topics you might find this tip helpful. Before needing to use a specific hashtag, create a keyboard shortcut for it on your phone first. iPhone: Settings -> General -> Keyboard Hit Edit and create a shortcut for the hashtag using a quick, but likely unused keyboard combination: Phrase: #MIN35 Shortcut:...
iPhone universal remote control →
I wrote up a review on Amazon for the Re iPhone universal remote dongle and app. The dongle above plugs into any i-device and uses a free app to create all the remotes and macros to use the device as a universal remote. So either it is a big drawback that you have to have it plugged into an i-device or it isn't - that has to be your first consideration! I have enough devices hanging...
First Look: OnLive Desktop →
Macworld has made a good review of the OnLive Desktop iPad app. This is an interesting iPad app for creating and editing MS Office files. The free option gives you full access to Word, Excel and PowerPoint & 2 gig storage. It almost feels like using a virtual Windows PC on your iPad, but this is the Windows tablet OS. Point of note is the keyboard - OnLive creates its own keyboard, slightly...
1 tag
AirPlay for Windows PC
Found interesting blog about how to replicate AirPlay on a Windows PC. I have heard of AirPlay, but not having a Mac I didn't pay much attention. This article got me curious to try it and see what happened. I downloaded, extracted and ran the Shairport4w program on my netbook - seemed to work fine. Then I had to figure out how to use it! Opened my music app on my iPhone (connected to the...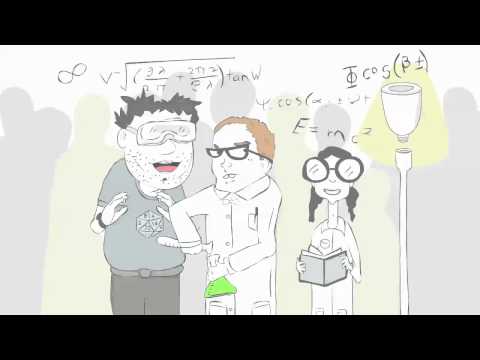 Postagram →
I found this great app that creates and mails a postcard from a photo you have or take anywhere in the world for 99c! You can add some customized text and the actual photo has perforations around it so the person receiving it can pop it out and keep it as a photo. There are iPhone and Android apps and you can even use it from your desktop. Can take up to 7 days for the card to arrive - printing...